Another Shoreham café has reopened, but for collection and delivery only. The Prime Minister's address at the weekend made it clear we're many months from anything else.
So, don't expect to be having a sit down and a natter any time soon. but if you're looking for lunch or a coffee, you have another local choice. The Brunswick Road café reopened on Tuesday 12th May.
Here's a taste of what they're offering: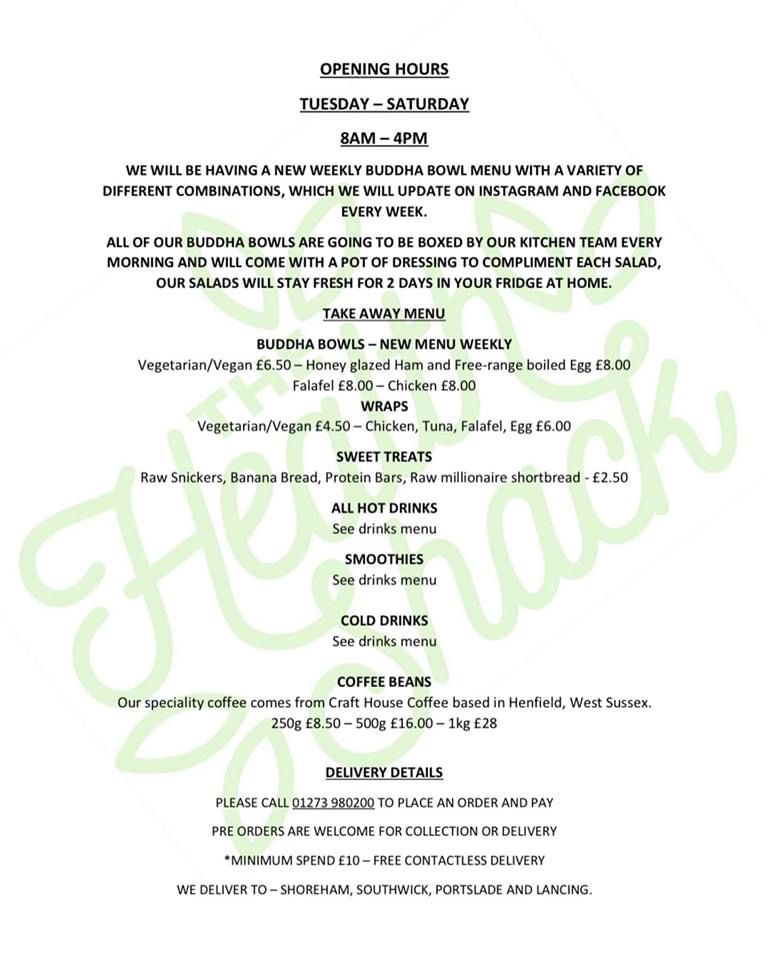 For full details, check out their Facebook page:
---
I've updated the page of open local businesses with their details.
Please comsider supporting local businesses if you can at this difficult time. Everything we can do to support them now in lockdown makes it more likely they'll still be there when lockdown eases further.