news digest
Shoreham isn't moving — but it's still full of events
The petrol crisis is here, but let's ignore it and concentrate on the incredible range of events this week in Shoreham.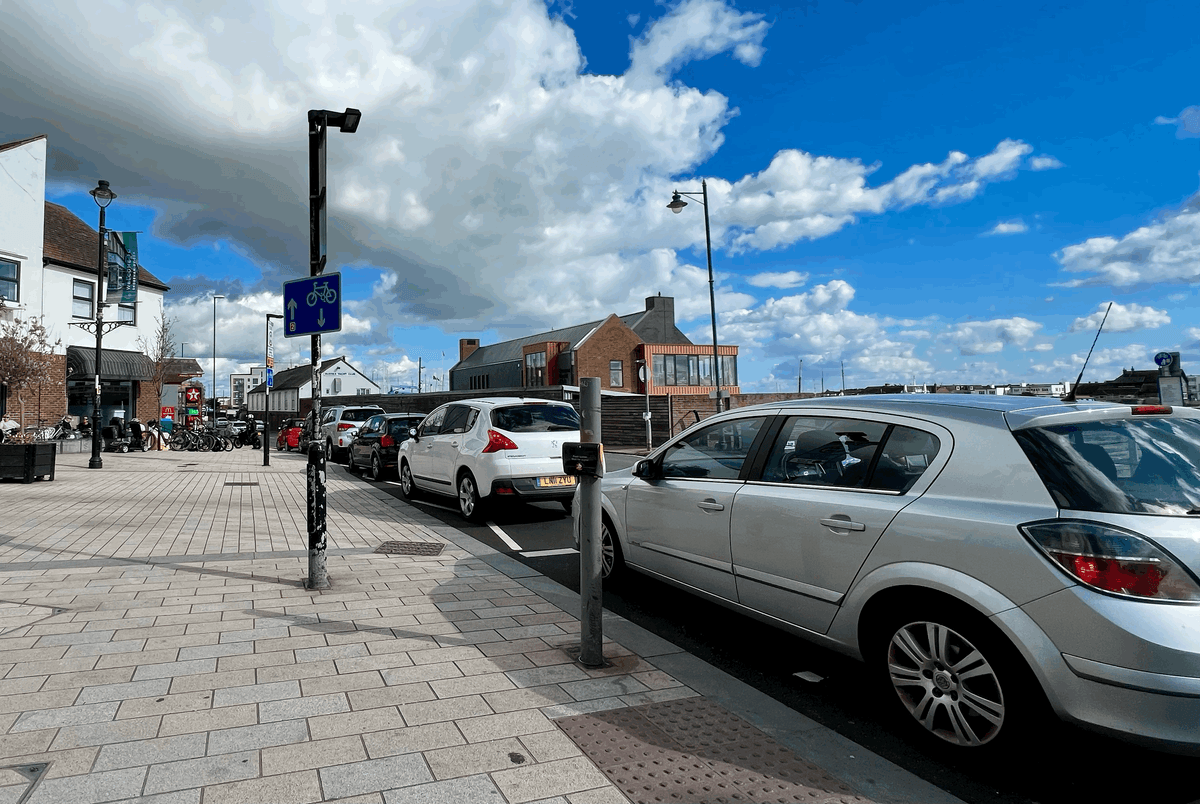 Look, I don't want to talk about it, you don't want to talk about it, but it's there all the same.
There's been no escaping it this week, has there? Like the rest of the country, we've been hit by a petrol shortage, after a BP press release was covered by the media, sparking panic buying. We've had queues at Holmbush, along the high street and at the Saltings roundabout when those petrol stations have had fuel.
It was particularly acute in Shoreham, because the A27 was closed eastbound all last weekend, as part of delayed work on the flyover. The westbound carriageway will be closed the weekend after next — so plan accordingly (if you've got fuel…).
However, it has made it clear how fragile our transport infrastructure is becoming. There are a couple of key chokepoints on our roads, which can gridlock great sections of town if things go even slightly wrong. It's an inevitable consequence of being on the sea, with a major river running through the town.
Even if you tried to avoid using your car, the buses ended up delayed or diverted because of the cars queueing for fuel. And we've just got rid of the cycle lanes that could have helped cyclists…
I've no idea what the answer is, but I do hope the council are thinking about it…
---
Sealing the deal
The seal in the Adur has been delighting many of us over the last couple of years. Well, there's quite a story behind her. She was rescued in Belgium, and tagged at the time, so we know it's the same seal.
Researchers will be telling her story — and exploring what we've learn about seals in river ecosystems, at an event at Ropetackle in October:
---
Keir Ricardo
With the Labour conference underway just down the coast in Brighton, current Labour leader Sir Keir Starmer visited one of our major local employers… ‌
And, in the interests of balance, here's the latest newsletter from our Conservative MP:
---
Quick Links
---
Smashing
The telescope put in by the boardwalk at the sea end of Ferry Road has been out of action for some weeks now, as you can see…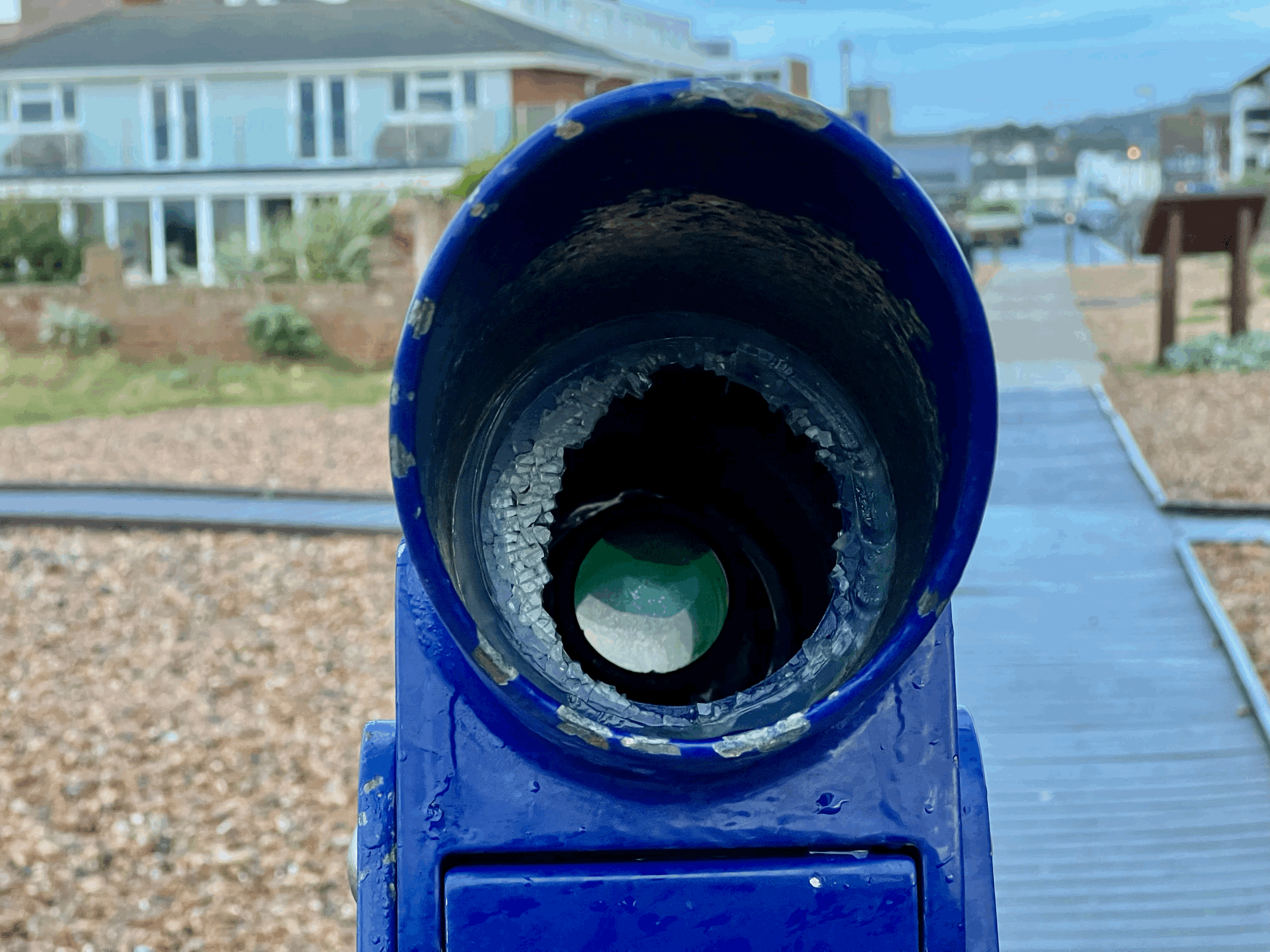 The council are aware, so fingers crossed for a repair…
---
Sneaking a peek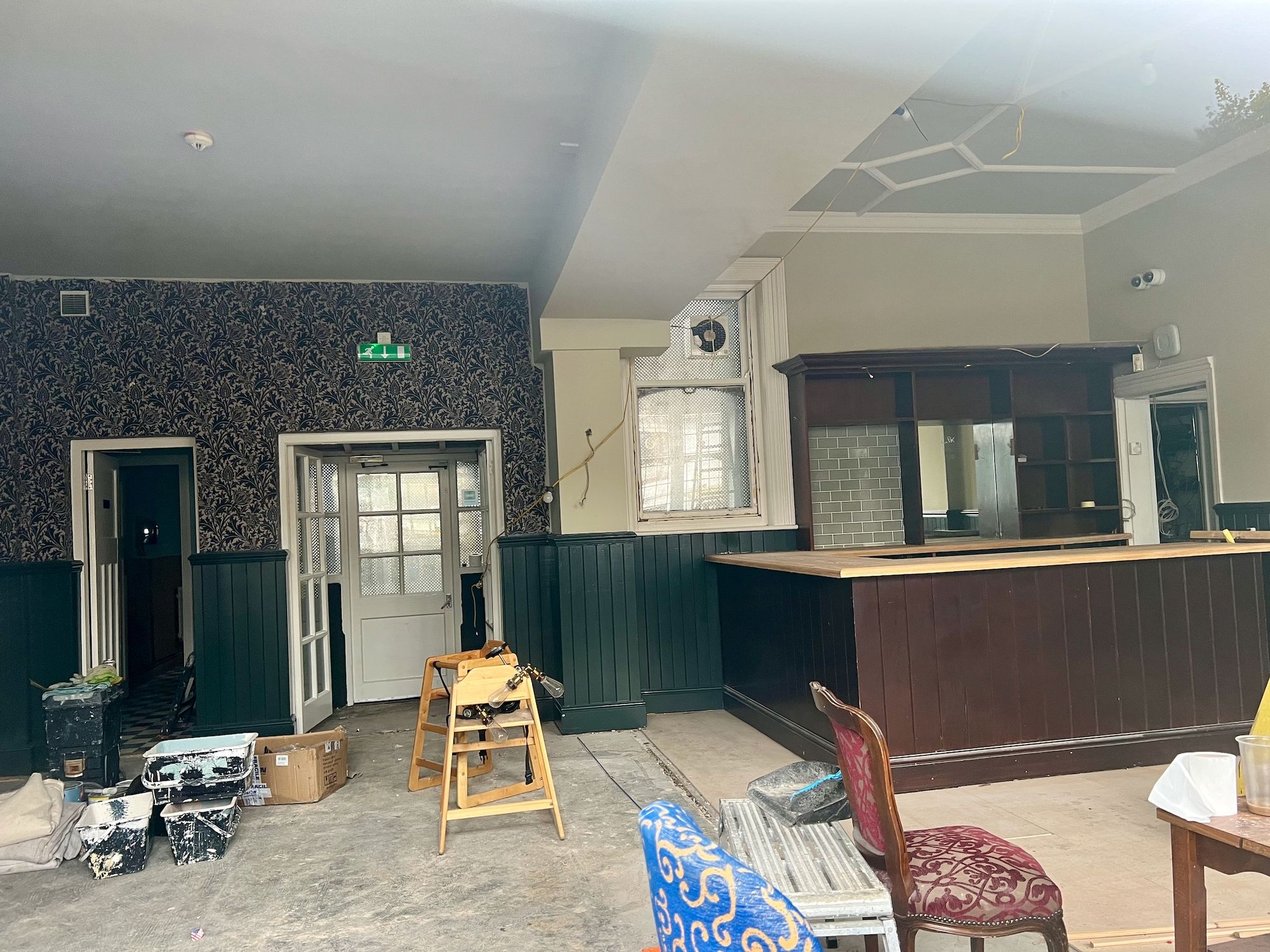 ---
Sports Corner
Shoreham Rugby Club have had a good couple of weeks.  The under-16s managed a spectacular victory:
And then the seniors' 1st XV won against Barns Green RFC.
---
The Week Ahead
A round-up of events happening in Shoreham-by-Sea in the coming week.
Thursday
Friday
Saturday
Sunday
Monday
Tuesday
Wednesday
Want your event listed here? Email us at [email protected].