christmas
Gallery: The Santa SUP 2022
Dozens of Santas took to the river Adur on a cold December morning, to form a festive flotilla of stand-up paddleboards.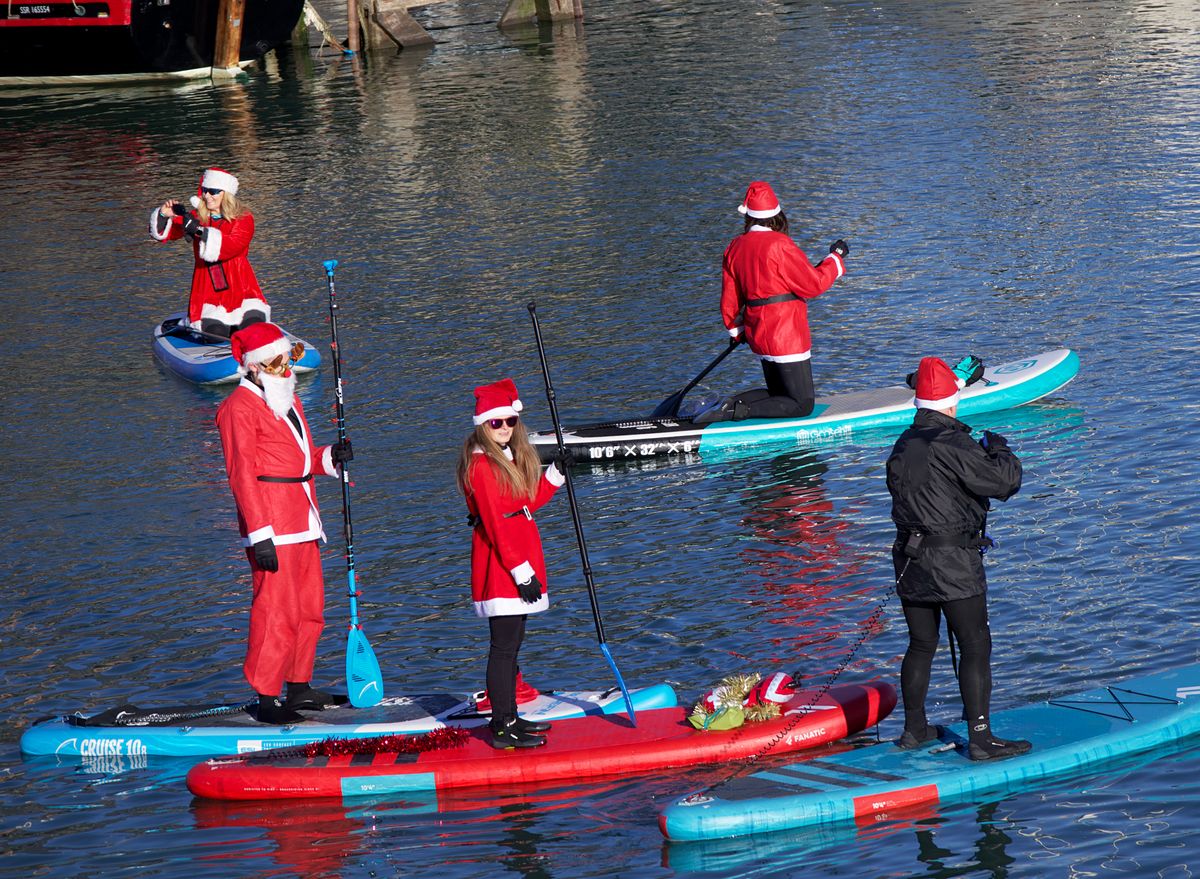 In what's rapidly becoming an annual highlight of the Christmas season in Shoreham-by-Sea, dozens of Santas took to the river on 10th December. The Shoreham Santa SUP is organised by the Sussex Yacht Club, and this year we saw Santas a-plenty, a few helper elves, and a whole nativity travel up the river.
It was a bitterly cold day, with the temperature hovering not much above freezing, but that didn't deter the stand-up paddle-boarders — or the locals cheering them on. People lined the Adur Ferry Bridge and Coronation Green to see the festive flotilla head upstream.
Here's a taste of what the day was like:
Video
Gallery
The Festive Flotilla
Just before 11.30am, the seaworthy Santas assembled at Sussex Yacht Club. Some entered the river there, some have paddled up the river from other slipways. But soon the river becomes a sea of Santas.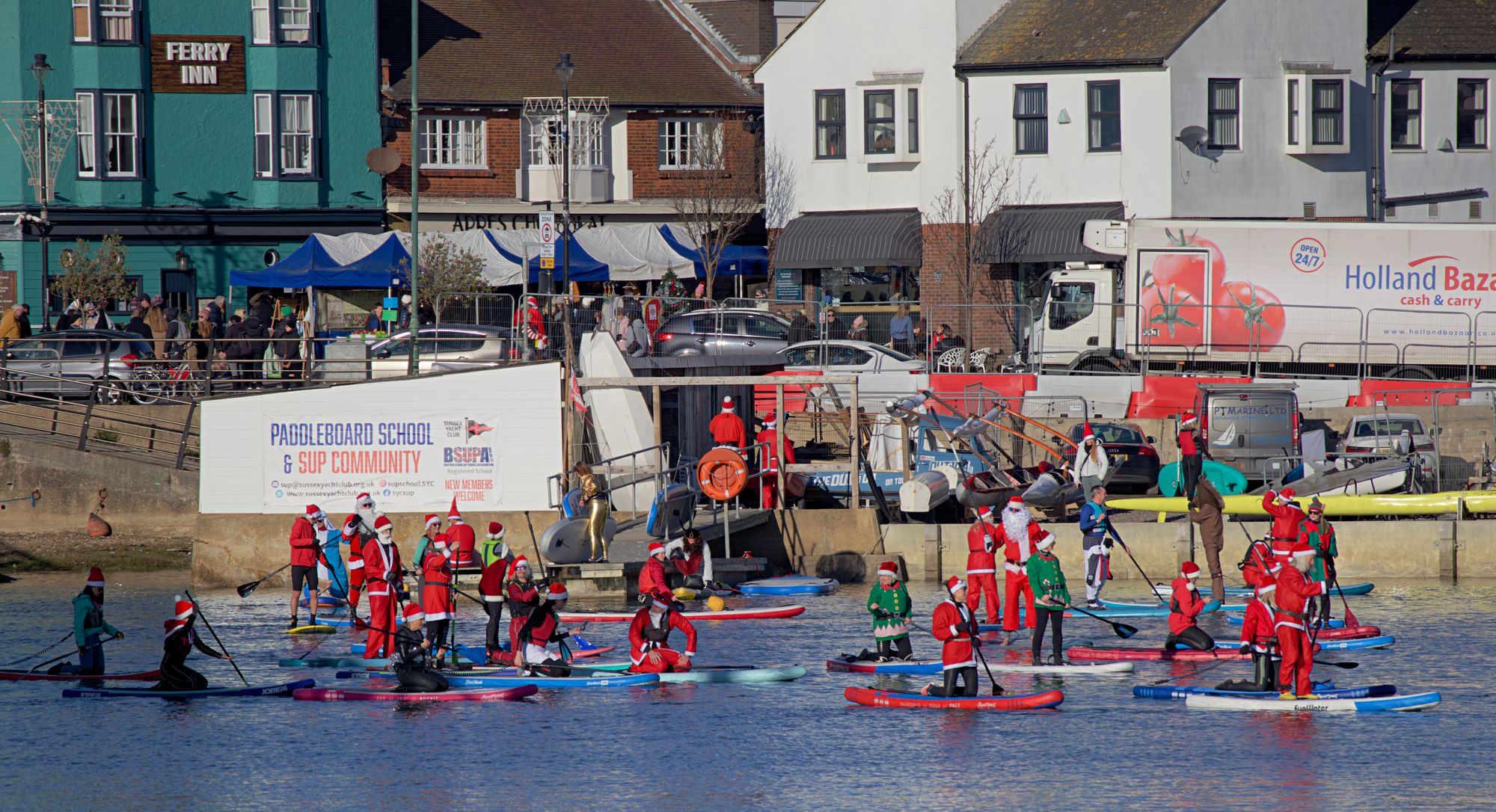 Santa-up Paddleboarding
As a crowd assembles on Coronation Green and on the Adur Ferry Bridge, the Santa SUPpers prepare to head upstream.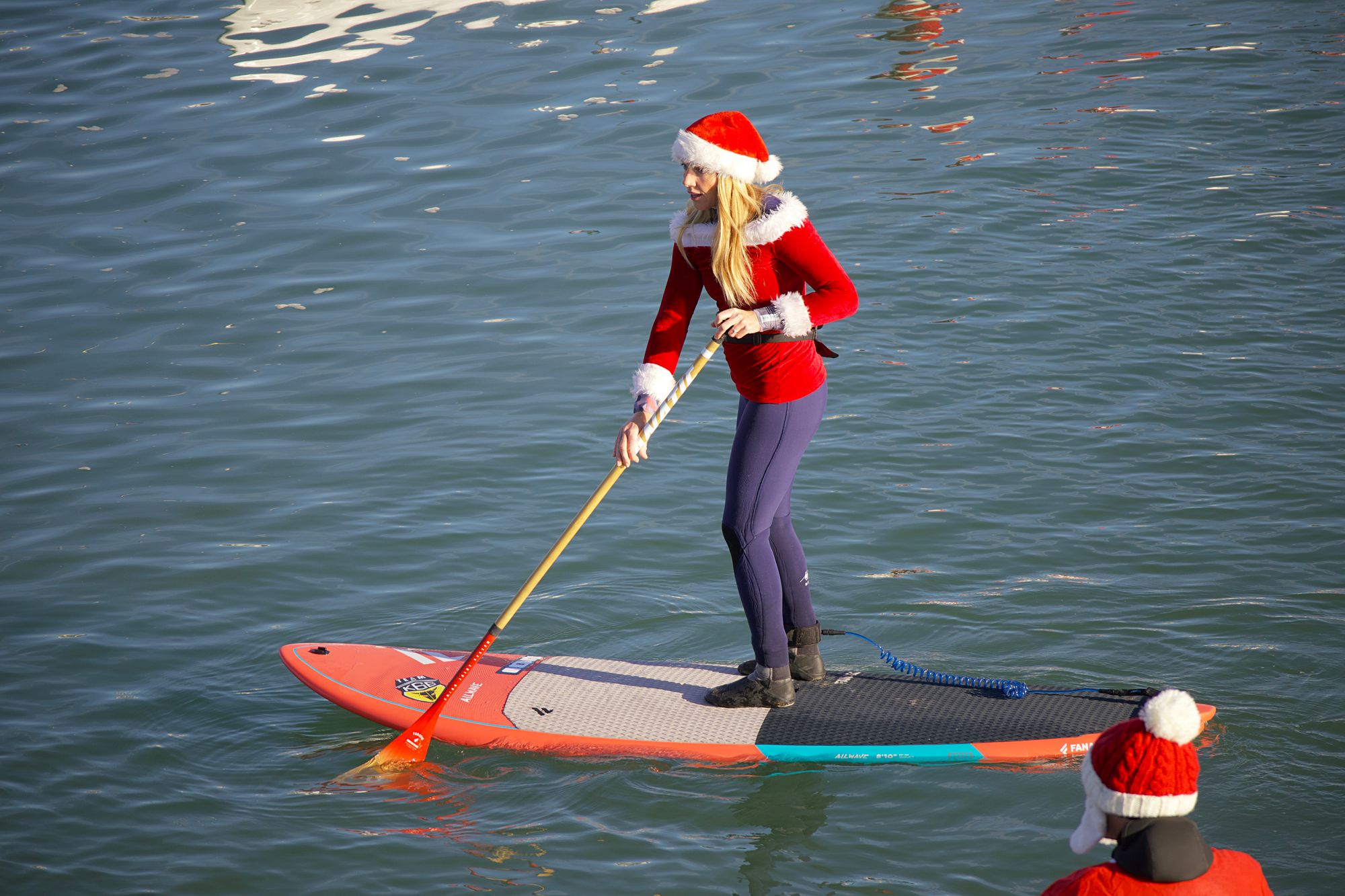 An Advent Adventure up the Adur
Finally, our festive flotilla heads up the Adur, towards and through the Norfolk bridge, before heading back to Coronation Green.