charity
The Shoreham Star Trail 2021
The centre of Shoreham-by-Sea was full of the stars of the big and small screen, fundraising for the Adur Special Needs Project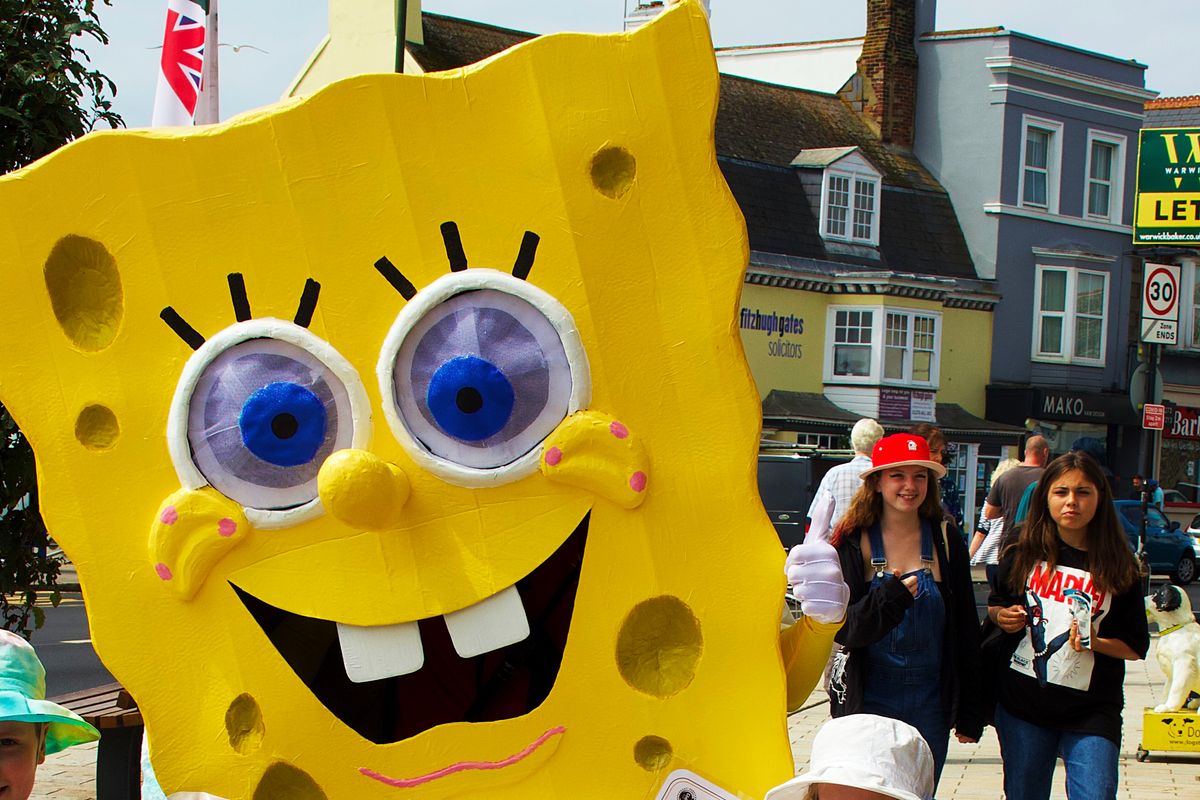 Freedom Day may have proved to be less free than advertised — but it allowed the Shoreham Artisans' Market to return to East Street. And, scattered amongst the stalls, hidden in the church yard, and lurking around the community centre, the observant could spot the stars of screens big and small enjoying the weather.
Why was Shaun the Sheep chillaxing in the church yard? Why were the Jedi protecting the community centre? And what had lured Peter Pan back from Neverland? Even Cruella de Vil had (temporarily) abandoned her pursuit of Labrador fur to help. And they were all doing it support a charity that helps local children with special needs.
After 18 months of lockdowns and restrictions, the Shoreham Star Trail was back.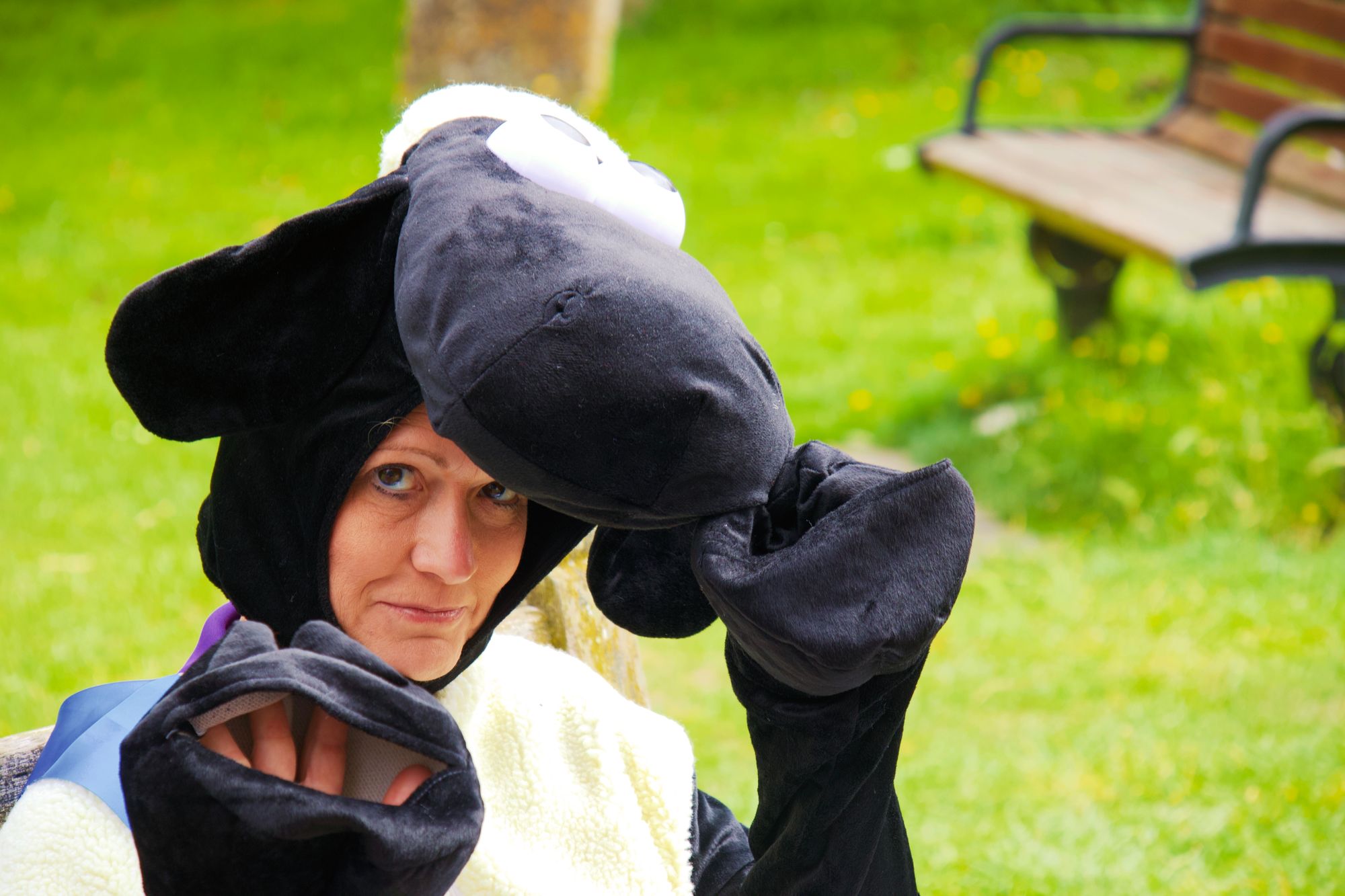 This event, organised by the Adur Special Needs Project, allowed families to hunt for the costumed characters across central Shoreham. A donation of £5 bought you a collector's sheet. Each of the characters had a set of stickers. When you found one of the characters on your sheet, they would give you a sticker.
Sounds easy, right?  Well, just to add to the fun, the characters were constantly on the move, making it a real challenge to collect all the stickers you needed to fill your sheet.
For those families that managed to collect the lot, their sheet was entered into a prize draw at the end of the event.
One highlight for many young children was the presence of Friendly Neighbourhood Sussex Spidey, who delighted them by scaling walls — and the old telephone box up by the church.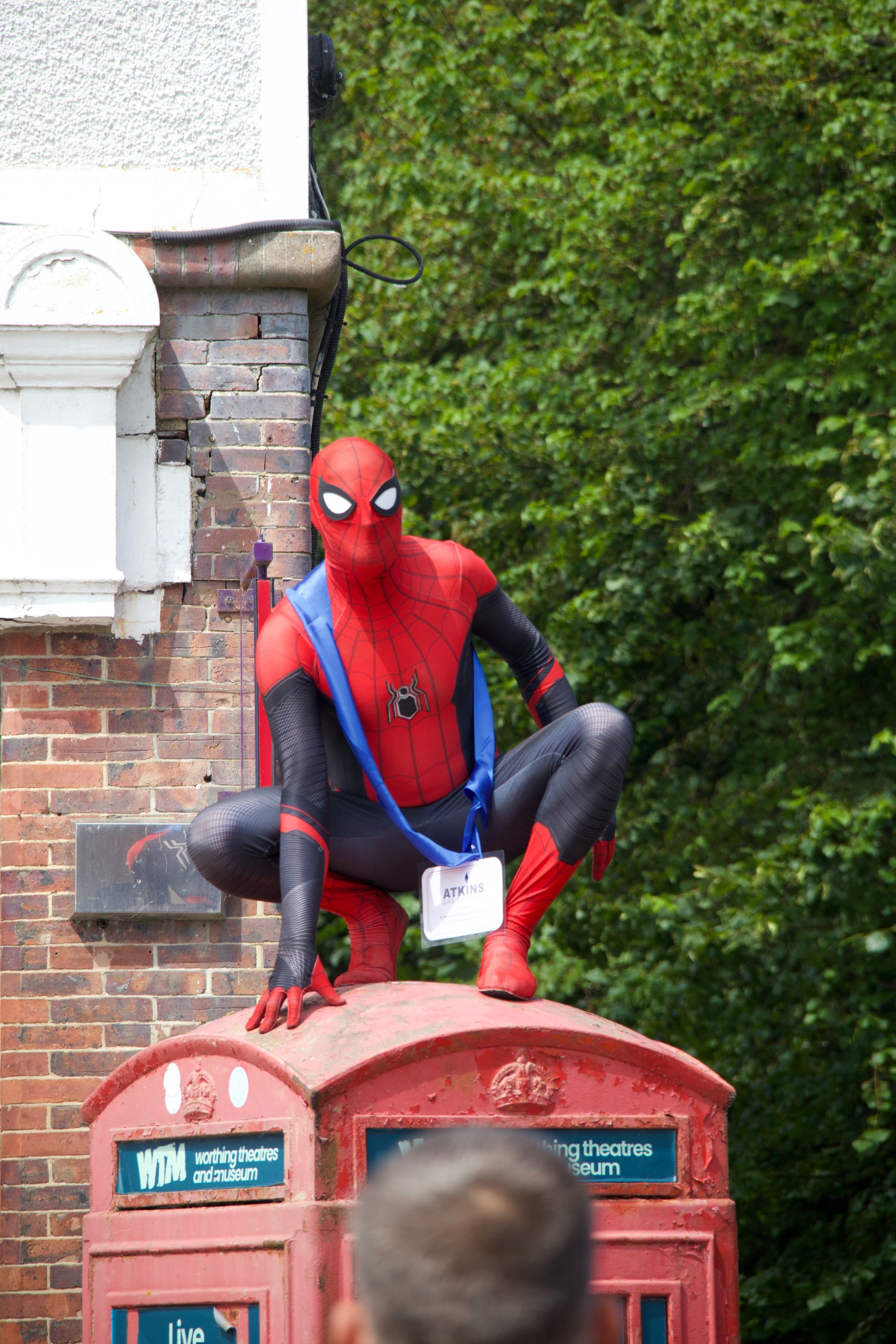 The Adur Special Needs Project funds work that supports local children with special needs. It runs events which provide a wide range of challenging and fun activities, designed to grow their self-confidence, sense of self-esteem, and communication skills.
They run Saturday play schemes for children aged from five to 15 years old. The play schemes are run on the second and fourth Saturdays of the month in Herons Dale School during the school term times, and will return in the autumn.
Return of the Star Trail after two years
The trail was the first fund-raising activity they'd managed in over 15 months, and so will be providing much-needed support for the scheme. ASNP chairman Heidi Rush told the Shoreham Herald that they had high hopes for the event:
Our aim is to raise £6,000 from the Shoreham Star Trail in order to continue our services throughout 2021 and beyond.