bridges
Troubled bridge over Adur water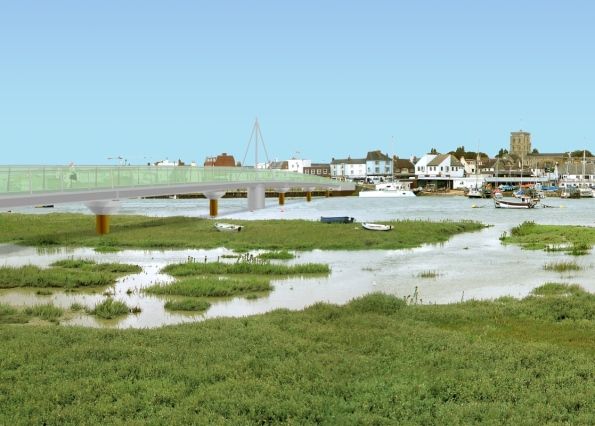 The Shoreham Herald is reporting that the council has a new bridge design in mind:
Yes, in future, short people will have a splendid view across the Adur as they travel to/from Shoreham Beach, as there are glass panels across the length of the bridge. Presumably this will also reduce the visual impact of the new structure.
It's taller than the old design, with the glass panels giving protection from those chilling winter winds for people up to 1.6 meters tall. That's an improvement I think. Can't say that the rendering blows me away, though. It makes the bridge look rather charmless to me, certainly when compared to the current one.